Hello Friends, Now am gonna share you this high-speed 3g trick for pc users with pd proxy. we all are know airtel udp ports are blocked from yesterday, so, pc users cannot use pd proxy and use free internetin there pc/desktop. let's follow below,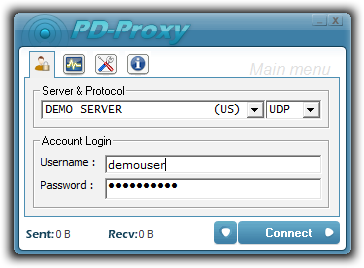 steps to use this turbo speed vpn trick in pc.

Features:

*.High-Speed 3G/4G

*.Working In 0 Balance

*.No Data Balance Required.

*.works with default apn : airtelgprs.com

Requirements:

*.3G Enabled Airtel Sim.

*.Maintain 0 Balance

*.Pd Proxy Vpn

How To Use this Airtel Pd Proxy Tcp Trick:

*.Download Pd Proxy Vpn

*.Now Install It On Your Pc.

*.Create New Free Account In Pd Proxy -From Here

*.Now Open Pd Proxy And Enter Your Login Details

*.Click On Pd Proxy Settings And Click Proto Options.

*.Choose Tcp Port As -443 (or) 137

*.Now Navigate To Parent Proxy

*.Put Proxy Ip - 101.96.10.41

*.Port -8080

*.Now Open Headers, And Paste The Below Headers.

Host: 125.21.246.116X-Online-Host: 125.21.246.116

*.Now Save & Go Back. Choose Protocol As Tcp

*.Connect And Enjoy Free High-Speed 3G In Your Pc/Laptop with Airtel Sim.More,

Working Proxies:

*.101.96.10.42

*.101.96.10.44

*.101.96.11.42*.101.96.10.47

*.101.96.10.31

*.101.96.10.37

Port : 8080 For All Above Proxies.